---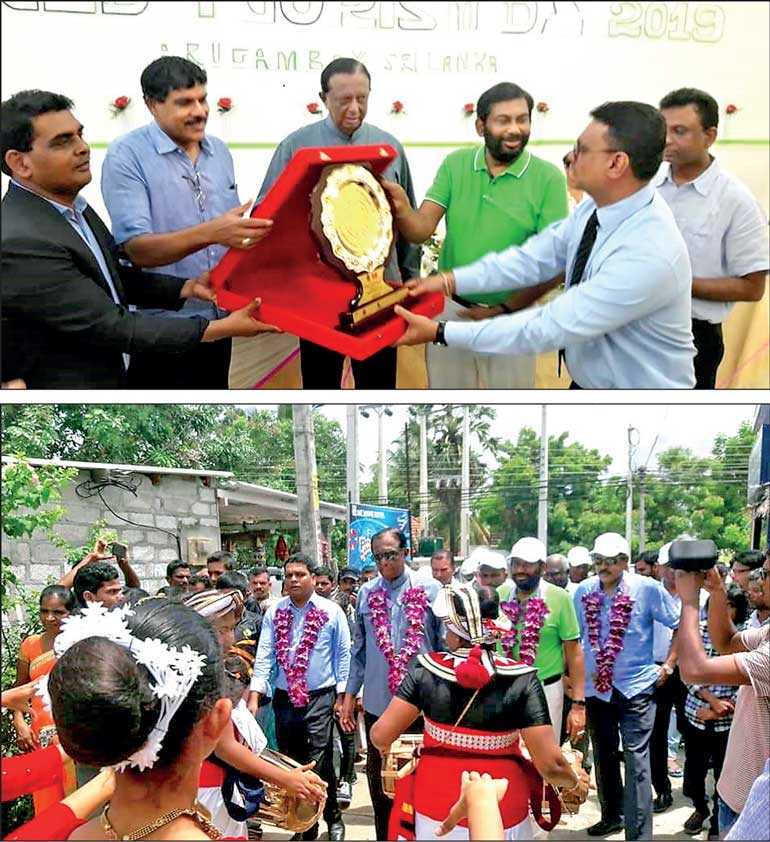 28 classified hotels including the first five-star hotel Anantaya Pasikuda and four-star Amaya Passikuda and Chaya Blue in Nilaveli are the four-star hotels in the Eastern Province and A grade guest houses who received awards at the ceremony organised to celebrate World Tourism Day at the Blue Way hotel in Arugambay on Sunday (29).

Chamber of Tourism and Industry organised the event in collaboration with the Sri Lanka Tourism Development Authority and the Eastern Tourism Bureau.

Minister of Tourism Development, Wildlife and Christian Religious Affairs John Amaratunga and Minister of Primary Industries and Social Empowerment Daya Gamage were the Guests of Honour on the occasion. Secretary to the Ministry of Tourism Development, Wildlife and Christian Affairs S. Hettiarachchi, Tourism Development Authority Director HR M.U. Liyanaarachchi, Tourism Development Authority Eastern Province Chairman Nalin Jayawickrama and officials of the Eastern Provincial Council, stakeholders of the tourism industry were also present on the occasion.

Beach cleaning programs, fishing contests, felicitation of eco-tourism service providers, service awards to women employees in the tourism industry, presentation of awards to winners of the art competition held for schoolchildren on the theme of 'how to create job opportunities and women participation in the tourism industry' were also held.
Speaking on the occasion Chamber of Tourism and Industry President A.M. Jauffer said that there are 400 hotels in the Eastern Province with 4,500 rooms at present, by the year 2022 the requirement of hotel rooms in the Eastern Province will be around 9,000. He said there are only 28 classified hotels in the area including one each of five- and four-star hotels with A grade guest houses and boutique hotels. He emphasised the need of attracting Chinese, Indian and Middle Eastern tourists to the area.

With the opening of the airport in Jaffna there will be more tourist arrivals, he said. He praised Minister John Amaratunga for the support provided to improve the infrastructure facilities in the area and the work done to promote Sri Lanka internationally.

Minister John Amaratunga said that the Government is working hard to bring in more tourists to the country. The free visa facility extended to tourists is one such move, he said. The Minister requested hotel owners to obtain classification from the Sri Lanka Tourism Development Authority so that it will help to market the hotels for high-end tourists.

Minister Amaratunga thanked Jauffer for all the hard work done to promote tourism in the east.