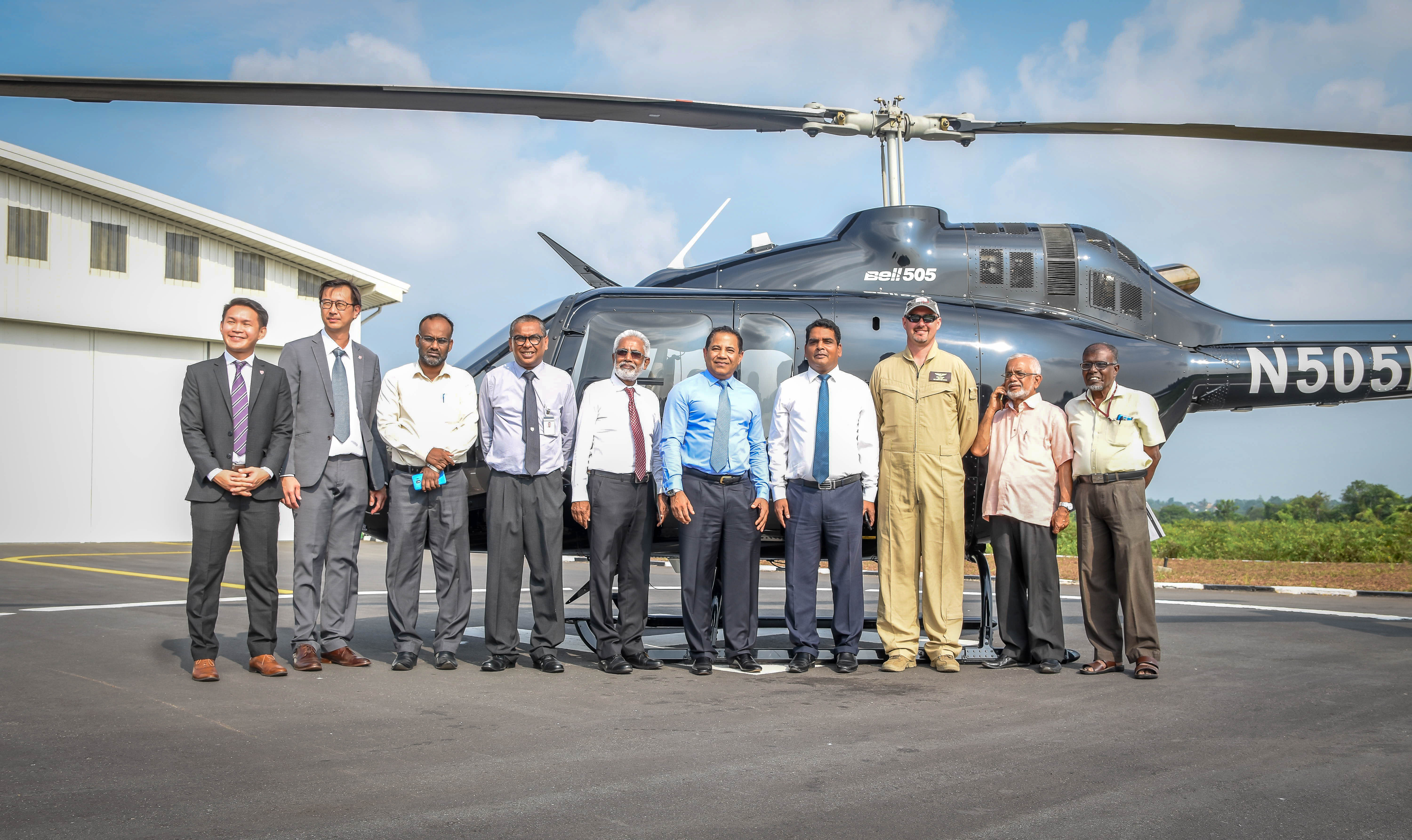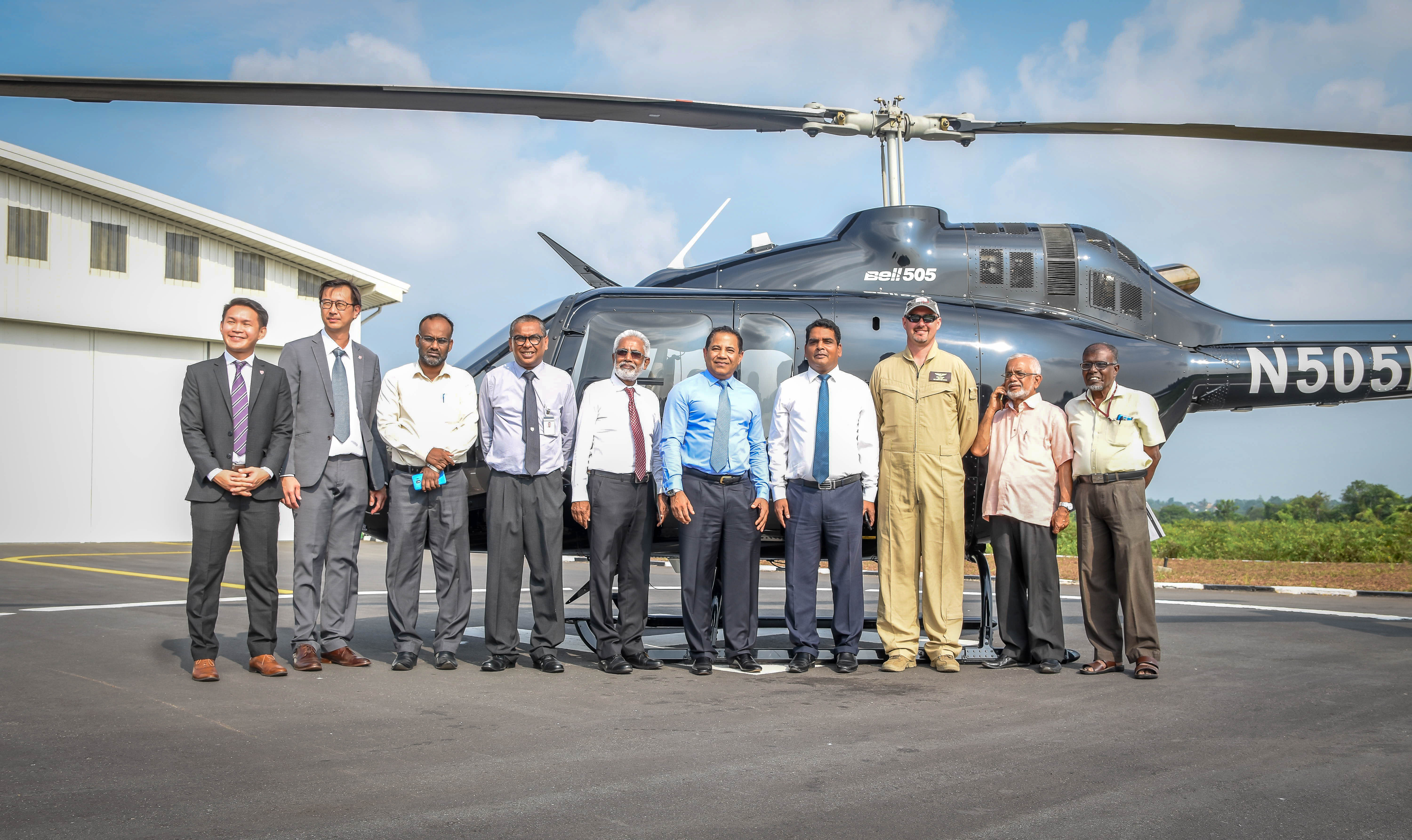 With the view of improving the Domestic Aviation industry in Sri Lanka, by providing better infra-structure facilities in order to attract tourists from foreign countries and local passengers IWS Aviation inaugurated their new Aerodrome with Helicopter servicing facility at Welisara. The Canadian made sophisticated Bell 505 jet Ranger X, was demonstrated at the launch.
The inauguration ceremony of the facility built at a cost of Rs.200 million was held on Wednesday (14) at Welisara chaired by its IWS Aviation Chairman Arthur Senanayake with the participation of Major General G.R.H.Dais Commandant, Sri Lanka Army Volunteer Force, A.M.Jaufer, President, Chamber of Tourism & Industry, N.M.Ameen Senior Journalist and several others.
Speaking at the ceremony Chairman IWS Mr. Arthur Senanayake said that the facility has been built to the international standard to cope with the growing domestic and regional Air travel industry. He said that this is the first of its kind in Sri Lanka and that it will serve foreign air travel operators for servicing and demonstration such as the one held for Bell 505. He further said that the companies using the facility which is accredited by international air travel operators pay in foreign currency. Plans are underway to set up a Helicopter school in the near future with a Swiss company where local and foreign youth will be enlisted for training. There are no Helicopter schools in operation in our region and the closest available is in Japan and the UK.. He told that if the government takes necessary steps to wave off VAT on air travel it would be beneficial for the industry.
In his address Mr. A.M.Jaufer President, Chamber of Tourism & Industry said, that the launch of the new facility and introducing economic and world renowned Helicopters will boom future domestic tourism. There are elven (11) domestic Airports in the country to facilitate local air travel for the tourists. Also following the end of three decades old civil war there are Ten (10) domestic aviation companies including Six (6) companies operate helicopter service while four companies operating aircraft. Only two companies are engaged in operating daily schedule flights he said. Mr Jaufer appreciated the effort taken by Mr. Arthur Senanayake to bring a 50 seater aircraft early next year to operate for economic fare.